A Civil Rights
Organization for US Citizens

Salt Lake City, UT 84125-0414

The NAACP Salt Lake Branch 33rd Annual
Dr. Martin Luther King Jr., Memorial Luncheon
Pictures from the event: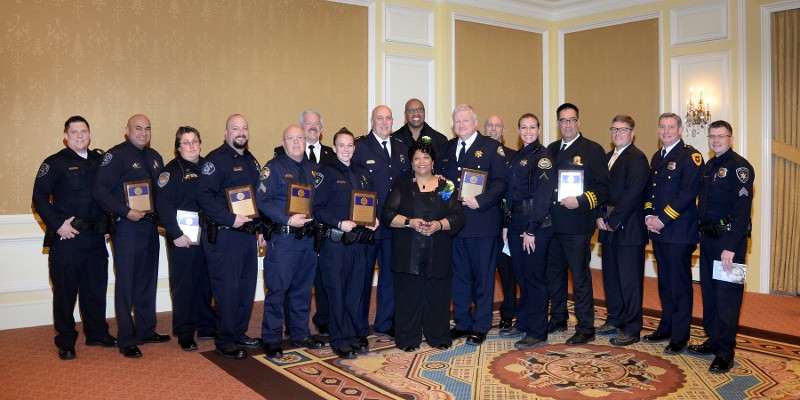 Some of the Wonderful First Responders Who Attended Our Event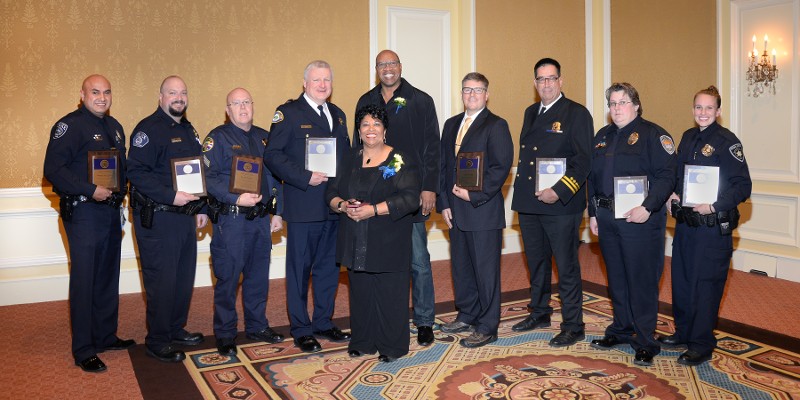 First Responder Award Recipients
Not pictured with the award recipients above: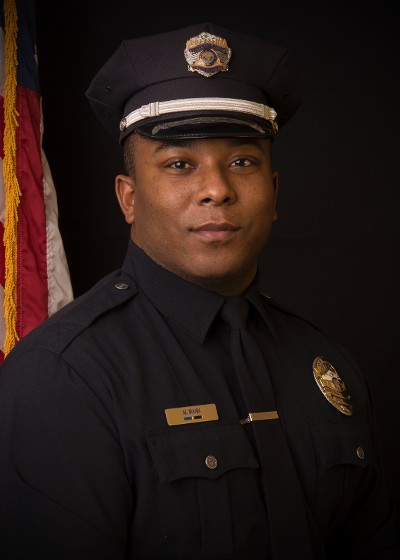 Officer Matt Mann: Utah Fraternal Order of Police, Officer of the Year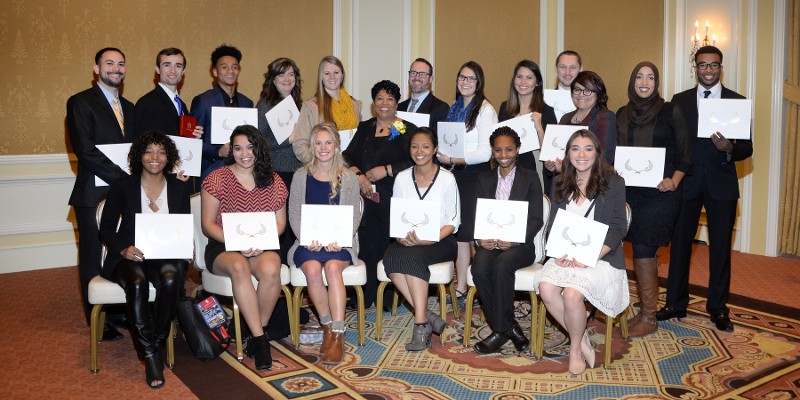 Our Scholarship Recipients
All photos by Photography by Laurie
This Luncheon was held:
Monday, January 16, 2017
Reception: 11:00 a.m. – 11:45
Luncheon: 12:00 noon
Little America Hotel Ballroom
500 South Main
Salt Lake City, Utah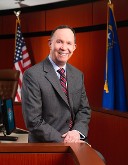 Speaker: Honorable Chad C. Schmucker
President

Judge Chad C. Schmucker became president of The National Judicial College on January 1, 2014. He received his bachelor's degree from the University of Michigan and Juris Doctor from Wayne State University Law School. After graduation from law school he entered into private law practice specializing in personal injury and insurance defense litigation. In 1991, he became a Circuit Court Judge in Michigan. During his 20 year tenure, he assisted in starting four problem solving courts in Jackson including felony drugs/alcohol, domestic violence, family dependency and mental health. As Michigan's State Court Administrator, he oversaw management of the state's 246 trial courts, implemented a Michigan version of trial court performance measures, and developed a plan for court governance to promote cooperation and efficiency among courts. Judge Schmucker co-chaired the Council of State Court Administrators/Council of Chief Justices Problem Solving Court Committee. He was on the Steering Committee of Jackson County New Jail Project from 2002-2003 and on the Executive Board of the Michigan Judges Association, where he chaired the Technology Committee from 1998-2001. Judge Schmucker served on the Department of Corrections—Evidence Based Sentencing/COMPAS Committee in 2010, Justice Young's Technology Committee from 2000-2010, Justice Corrigan's Underground Economy Child Committee from 2008-2010, the Criminal Justice Information Systems Advisory Board from 2002-2006, and the Michigan Judicial Institute Education Advisory Board from 2000-2002.

Awards to be presented:
The Dr. Martin Luther King Jr. Award
Ron McBride (Coach Mac)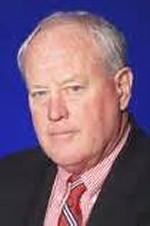 Ron McBride also known as coach MAC, is a former American football player and coach. He served as the head football coach at the University of Utah from 1990 to 2002 and at Weber State University from 2005 to 2011, compiling a career college football record of 131–101.
On and off the field coach Mac has made a profound impact in the lives of many of his athletes and their families. The teams that he has coached have been perhaps the most diverse teams in the nation with players of Asian, Hispanic, African, Caucasian, Pacific Islander, and many other racial backgrounds. Coach Mac's goals have been to promote multiculturalism and inclusion for all during his entire life. Coach Mac has committed his life to advocating and educating the underserved communities furthermore, establishing a legacy of eliminating barriers and promoting diversity.
The Rosa Parks Award
Barbara Toomer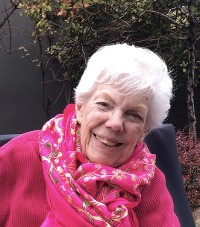 Barbara Toomer, has committed years enhancing and assuring the civil rights of people with disabilities. She has been active with ADAPT since the first national action in 1983. ADAPT is a national grass-roots community that organizes disability rights activists to engage in nonviolent direct action. She founded the Disabled Rights Action Committee (DRAC) in Salt Lake City in 1990 to fight for civil rights for people with disabilities.



The First Responders Awards




Detective Javier Chavez

Salt Lake County Sheriff's Office

Chief John King

Provo Police Department

Officer Matt Mann

Utah Fraternal Order of Police
Officer of the Year
Cottonwood Heights Police Department

Lt. Adam Osoro

Woods Cross Police Department

Capt. Fitzgerald Peterson

Unified Fire Department

Officer Erika Smith

Sandy Police Department

Agent Nick Street

Utah Department of Public Safety

Officer Lacy Turner

Kaysville Police Department

Sgt. Jerry Womack

Cedar City Police Department




Surae Chinn
Mistress of Ceremonies
Surae Chinn is the co-anchor ABC4Utah News at 4:00PM with Glenn Mills. Prior to joining the Good4Utah news team, Surae was a reporter and fill-in anchor in Washington, D.C.
Surae is an award-winning journalist. She served as the weekend evening anchor at WSET-TV in Lynchburg, Virginia, where she received an Edward R. Murrow award for her coverage and 30-minute special on Guantanamo Bay, Cuba. She also received an Associated Press award for best documentary.
Surae met her husband, Devon Lucie, at KCTV5, a station where they both worked in Kansas City, Missouri. She was the morning weekend anchor, and Devon was the weekend morning and evening meteorologist. They later made the move east and worked at television stations in Washington, D.C. This summer, Surae left her hometown in Northern Virginia to join husband Devon at ABC4Utah, where he now serves as Meteorologist for Good Morning Utah and ABC4Utah News Mid-day.
Surae's second hometown is Honolulu, Hawaii, where she was born and spent the first 12 years of her life before moving to the nation's capital. It's also the place where the couple got married. Surae and Devon have two young children and are excited to see their son and daughter experience and grow up in this beautiful state.
Surae graduated from Virginia Tech. She enjoys traveling, yoga, family time and exploring Utah.





Jeffery Thomas
Chairman of the First Responders Awards

Jeff serves on the NAACP Executive Committee and chairs the Environment Justice Committee which includes the proliferation of climate change. Jeff is working on the NAACP State by State guide to Energy Efficiency and Renewable Energy Policies for the Branch as outlined by the NAACP National Energy Director. He co-chairs the Health Committee. Jeff has attended NAACP forums on Environment Justice, NAACP Tri-State Conferences and NAACP National Convention. He served most recently at the NAACP Tri-State Conference as the Moderator for the Energy and Health Workshop Panel.

Jeff Thomas serves on several boards throughout the community and nationally. Not only does he serve on the Executive Committee of the NAACP Salt Lake Branch, he serves as an executive board member of the Black Fire Chiefs offices committee, executive board member of the Salt Lake City exchange club and executive board member of Utah Planned Parenthood.

Jeff is the most senior Salt Lake City fire department chief officer and the first Black fire officer in the state of Utah. Jeff is an avid outdoorsman and enjoys fishing, boating, sightseeing and southern Utah. As a firefighter, Jeff has dedicated his life and career to creating an inclusive diverse fire department both locally and nationally. He has three children that have exceeded his expectations daily and a great deal of friends within the state of Utah and nationally.

NAACP Scholarship Donors
NAACP Scholarships: CR England, Hires Big H, Kronstadt Civil Rights Scholarship, L-3 Communications, Mahatma Gandhi Scholarship from Vijaya Sharma Foundation, Shawn and Tory Newell Family Scholarship, Smith's Food & Drug and Utah Jazz Scholarships will be presented to Utah High School and College Students.

Reservations:
Make reservations by calling (801) 250-5088, email jdwnaacp@att.net, or pay online: www.naacp-saltlakebranch.org
Payments can be mailed to:
NAACP Salt Lake Branch
P.O. Box 25414
Salt Lake City, UT 84125-0414


Cost: RSVP by January 10
$75.00 Individual Ticket Tel: (801) 250-5088, Fax: (801) 250-5111
$750.00 Table of Ten Or email: jdwnaacp@att.net

Contributions or gifts to NAACP Branches are not tax deductible as charitable donations.
Dr. Martin Luther King Jr. Memorial Luncheon